We Repair All Scion Models

OEM Parts & The Best Warranty

Same Day Appointments & Repair Services

Free Vehicle Pick-Up & Drop-Off

ASE Certified Scion Mechanics
Scion Service & Repair, Scion Master Mechanics
We Fix All Scion Models From Any Year!
We Repair All Scion Models

OEM Parts & The Best Warranty

Same Day Appointments & Repair Services

Free Vehicle Pick-Up & Drop-Off

ASE Certified Scion Mechanics
Boca Raton
(561) 468-5478
Royal Palm Beach
(561) 678-0528
Wellington
(561) 257-5932
Experienced Scion Repair.
Experienced Scion Repair.
Scion Mechanics.
Scion Mechanics.
Don't wait for an appointment from the Scion dealership. When you need fast, affordable Scion Auto Care that's done right the first time, you can count on a Bill Tyson Automotive Center. Serving Palm Beach County, Florida since 1997, the name Bill Tyson has become synonymous with quality service, honest values, transparent pricing, and unmatched customer service for all Scion model maintenance & repairs.

Scion Service
All Models

Same Day
Appointments

OEM Parts &
The Best Warranty

Free Vehicle Pick Up
And Drop Off Service
We'll Pick Up Your Scion For Free!
To schedule service, maintenance, or repairs for your Scion, simply complete our schedule service form. We will contact you to schedule your vehicle pick up and drop off. We will even wash and sanitize your car before returning it to your location. How's that for customer service?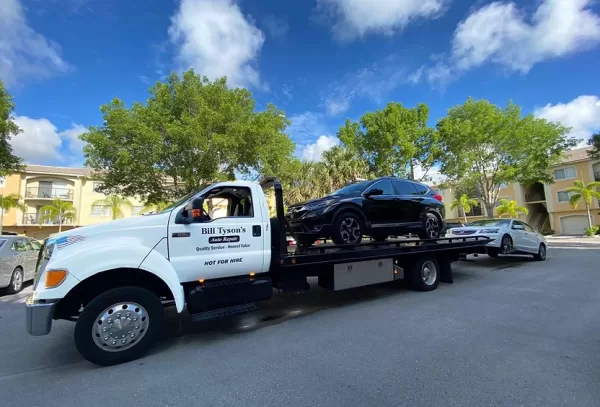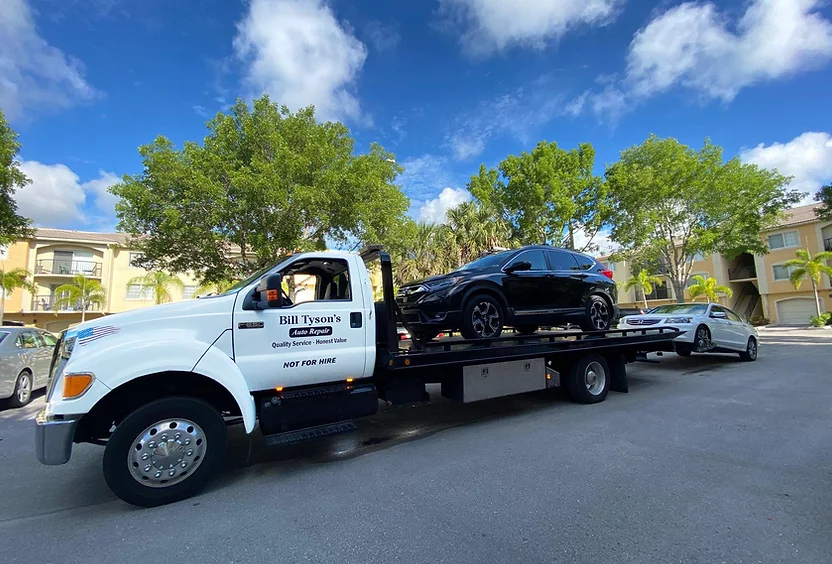 Scion Maintenance Service and Repairs – All Models
Don't wait for the Scion Dealership to have room for you in their service department when you can get your vehicle scheduled for maintenance service and/or repair today!
Our ASE Trained Technitians and Master Mechanics can handle any mechanical or electrical problem your Scion model may have.
Scion Models we service and repair include:
Scion FR-S
Scion iA
Scion iM
Scion iQ
Scion iQ EV
Scion tC
Scion xA
Scion xB
Scion xD
About Scion
Scion is a discontinued marque of Toyota that debuted in 2003. Intended to appeal to younger customers, the Scion brand emphasized inexpensive, stylish, and distinctive sport compact vehicles, and used a simplified "pure price" sales concept that eschewed traditional trim levels and dealer haggling; each vehicle was offered in a single trim with a non-negotiable base price, while a range of dealer-installed options was offered to buyers for personalizing their vehicles. The Scion name, meaning the descendant of a family or heir, refers both to the brand's cars and their owners. In an effort to target millennials, Scion primarily relied on guerrilla and viral marketing techniques.
The brand first soft launched in the United States at selected Toyota dealers in the state of California in June 2003, before expanding nationwide by February 2004. Sales peaked in 2006 with 173,034 units sold. In 2010, Scion expanded into Canada. However, Toyota's initial propositions of short product cycles and aggressive pricing based on low dealer margins became increasingly unsustainable as sales fell after the financial crisis of 2007–2008. Toyota abolished the Scion brand at the start of the 2017 model year in August 2016; the vehicles were either rebranded as Toyotas or discontinued.