We Repair All Makes & Models

100% Parts And Labor Warranty

Same Day Appointments & Repair Services

Free Vehicle Pick-Up & Drop-Off

ASE Certified Master Mechanics
Full-Service Auto Repair And Maintenance

We Repair All Makes & Models

100% Parts And Labor Warranty

Same Day Appointments & Repair Services

Free Vehicle Pick-Up & Drop-Off
Boca Raton
(561) 468-5478
Royal Palm Beach
(561) 678-0528
Wellington
(561) 257-5932
Experienced Auto Repair.
Experienced Auto Repair.
Expert Mechanics.
Expert Mechanics.
When you need fast, affordable car care that's done right the first time, you can count on a Bill Tyson Automotive Center. Serving Palm Beach County, Florida since 1997, the name Bill Tyson has become synonymous with quality service, honest values, transparent pricing, and unmatched customer service.

Free Vehicle Pick Up
And Drop Off Service

100% Parts And
Labor Warranty

Same Day
Services

All Makes.
All Models.
When it comes to customer service, we go above and beyond. Our customers love our free vehicle pick-up and drop-off service, same-day repairs, and 100% parts and labor warranty, and we are sure that you will, too. Are you ready to experience the new gold standard in automotive service? Here's how you get started:
We'll Pick Up Your Vehicle
We'll Complete the Service
We'll Return Your Vehicle
100% Customer Satisfaction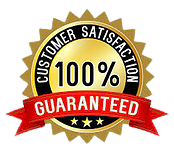 Since 1997 The Bill Tyson Auto Centers have provided quality service based on ethical values to thousands of Palm Beach County automotive customers. Customer satisfaction and convenience are at the forefront of everything we do. From the moment we pick up your vehicle to the minute we return it to you, our goal is to provide you with the best automotive customer experience. For us, customer service is not just a catchphrase; it's who we are.