We Repair All Alfa Romeo Models

OEM Parts & The Best Warranty

Same Day Appointments & Repair Services

Free Vehicle Pick-Up & Drop-Off

ASE Certified Alfa Romeo Mechanics
Alfa Romeo Service & Repair, Alfa Romeo Master Mechanics
We Fix All Alfa Romeo Models From Any Year!
We Repair All Alfa Romeo Models

OEM Parts & The Best Warranty

Same Day Appointments & Repair Services

Free Vehicle Pick-Up & Drop-Off

ASE Certified Alfa Romeo Mechanics
Boca Raton
(561) 468-5478
Royal Palm Beach
(561) 678-0528
Wellington
(561) 257-5932
Experienced Alfa Romeo Repair.
Experienced Alfa Romeo Repair.
Alfa Romeo Mechanics.
Alfa Romeo Mechanics.
Don't wait for an appointment from the Alfa Romeo dealership. When you need fast, affordable Alfa Romeo Auto Care that's done right the first time, you can count on a Bill Tyson Automotive Center. Serving Palm Beach County, Florida since 1997, the name Bill Tyson has become synonymous with quality service, honest values, transparent pricing, and unmatched customer service for all Alfa Romeo model maintenance & repairs.

Alfa Romeo Service
All Models

Same Day
Appointments

OEM Parts &
The Best Warranty

Free Vehicle Pick Up
And Drop Off Service
We'll Pick Up Your Alfa Romeo For Free!
To schedule service, maintenance, or repairs for your Alfa Romeo, simply complete our schedule service form. We will contact you to schedule your vehicle pick up and drop off. We will even wash and sanitize your car before returning it to your location. How's that for customer service?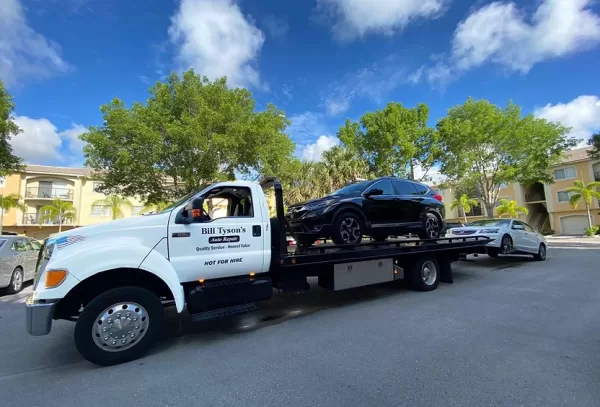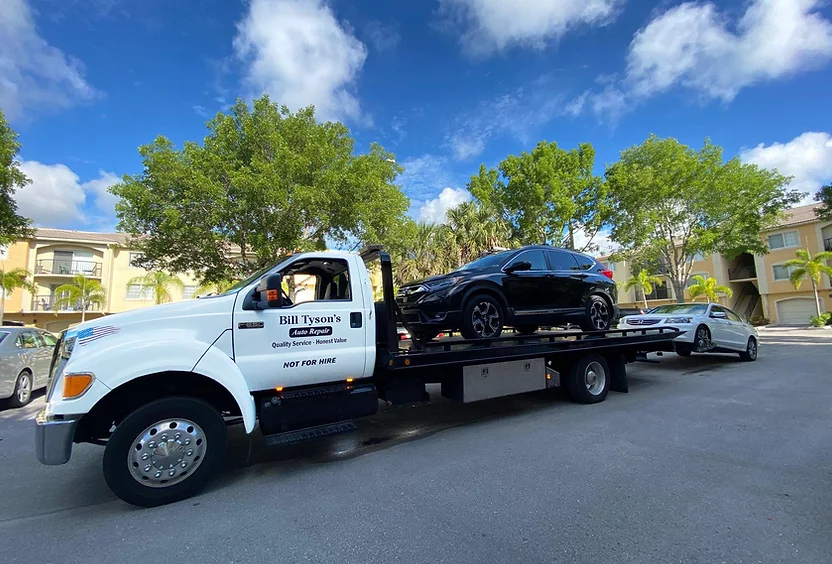 Alfa Romeo Maintenance Service and Repairs – All Models
Don't wait for the Alfa Romeo Dealership to have room for you in their service department when you can get your vehicle scheduled for maintenance service and/or repair today!
Our ASE Trained Technitians and Master Mechanics can handle any mechanical or electrical problem your Alfa Romeo model may have.
Alfa Romeo Models we service and repair include:
Alfa Romeo 155
Alfa Romeo 145
Alfa Romeo 146
Alfa Romeo GTV/Spider
Alfa Romeo 156
Alfa Romeo 166
Alfa Romeo 147
Alfa Romeo 8C Competizione
Alfa Romeo 8C Spider
Alfa Romeo GT
Alfa Romeo Brera
Alfa Romeo 159
Alfa Romeo Spider
Alfa Romeo MiTo
Alfa Romeo Giulietta
Alfa Romeo 4C Coupé
Alfa Romeo 4C Spider
Alfa Romeo Giulia
Alfa Romeo Stelvio
Alfa Romeo Tonale
About Alfa Romeo
Alfa Romeo Automobiles S.p.A. is an Italian luxury car manufacturer and a subsidiary of Stellantis. The company was founded on 24 June 1910, in Milan, Italy. "Alfa" is an acronym of its founding name, "Anonima Lombarda Fabbrica Automobili." "Anonima" means "anonymous", which was a legal form of company at the time, as it was founded by anonymous investors. In the initial set-up phase, in order to have a building to produce cars, the company bought the Portello factory building of Darracq in Milan, which was closing up and selling all its assets. The brand is known for sport-oriented vehicles and has been involved in car racing since 1911. Alfa Romeo was owned by Fiat Chrysler Automobiles, the company that was responsible for the production of Alfa Romeo cars until its operations were fully merged with those of the PSA Group to form Stellantis on 16 January 2021.
The first car produced by the company was the 1910 24 HP, designed by Giuseppe Merosi. A.L.F.A. ventured into motor racing, with drivers Franchini and Ronzoni competing in the 1911 Targa Florio with two 24-hp models. In August 1915, the company came under the direction of Neapolitan entrepreneur Nicola Romeo, who converted the factory to produce military hardware for the Italian and Allied war efforts. In 1920, the name of the company was changed to Alfa Romeo with the Torpedo 20–30 HP the first car to be so badged.
In 1921, the Banca Italiana di Sconto, which backed the Ing. Nicola Romeo & Co, went bankrupt and the government needed to support the industrial companies involved, of which Alfa Romeo was among, through the "Consorzio per Sovvenzioni sui Valori Industriali". In 1925, the railway activities were separated from the Romeo company, and in 1928 Nicola Romeo left. In 1933, the state ownership was reorganized under the banner of the Italian state industrial organization Istituto per la Ricostruzione Industriale (IRI), which then had effective control. The company struggled to return to profitability after the Second World War, and turned to mass-producing small vehicles rather than hand-building luxury models. In 1954, it developed the Alfa Romeo Twin Cam engine, which would remain in production until 1994. The Istituto per la Ricostruzione (IRI), the state conglomerate that controls Finmeccanica sold the marque to the Fiat Group in 1986 due to the marque being unprofitable.
Alfa Romeo has competed successfully in Grand Prix motor racing, Formula One, sportscar racing, touring car racing, and rallies. It has competed both as a constructor and an engine supplier, via works entries (usually under the name Alfa Corse or Autodelta), and private entries. The first racing car was made in 1913, three years after the foundation of the company, and Alfa Romeo won the inaugural world championship for Grand Prix cars in 1925. The race victories gave a sporty image to the marque, and Enzo Ferrari founded the Scuderia Ferrari racing team in 1929 as an Alfa Romeo racing team, before becoming independent in 1939. It has had the most wins of any marque in the world.