We Repair All Acura Models

OEM Parts & The Best Warranty

Same Day Appointments & Repair Services

Free Vehicle Pick-Up & Drop-Off

ASE Certified Acura Mechanics
Acura Service & Repair, Acura Master Mechanics
We Fix All Acura Models From Any Year!
We Repair All Acura Models

OEM Parts & The Best Warranty

Same Day Appointments & Repair Services

Free Vehicle Pick-Up & Drop-Off

ASE Certified Acura Mechanics
Boca Raton
(561) 468-5478
Royal Palm Beach
(561) 678-0528
Wellington
(561) 257-5932
Experienced Acura Repair.
Experienced Acura Repair.
Acura Mechanics.
Acura Mechanics.
Don't wait for an appointment from the Acura dealership. When you need fast, affordable Acura Auto Care that's done right the first time, you can count on a Bill Tyson Automotive Center. Serving Palm Beach County, Florida since 1997, the name Bill Tyson has become synonymous with quality service, honest values, transparent pricing, and unmatched customer service for all Acura model maintenance & repairs.

Acura Service
All Models

Same Day
Appointments

OEM Parts &
The Best Warranty

Free Vehicle Pick Up
And Drop Off Service
We'll Pick Up Your Acura For Free!
To schedule service, maintenance, or repairs for your Acura, simply complete our schedule service form. We will contact you to schedule your vehicle pick up and drop off. We will even wash and sanitize your car before returning it to your location. How's that for customer service?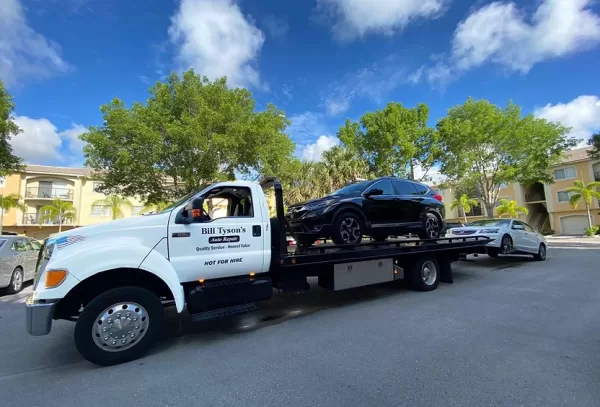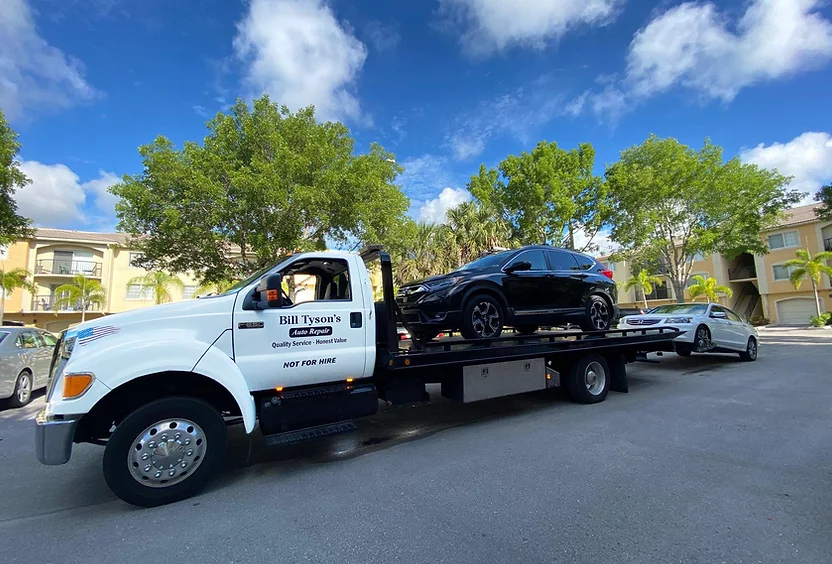 Acura Maintenance Service and Repairs – All Models
Don't wait for the Acura Dealership to have room for you in their service department when you can get your vehicle scheduled for maintenance service and/or repair today!
Our ASE Trained Technitians and Master Mechanics can handle any mechanical or electrical problem your Acura model may have.
Acura Models we service and repair include:
Acura MDX mid-size (crossover SUV)
Acura RDX compact (crossover SUV)
Acura ILX (Subcompact executive sedan)
Acura TLX (Executive sedan)
Acura NSX (Exotic sports car)
Acura CDX sub-compact (Luxury CUV)
Acura RLX (Mid-size luxury executive sedan)
Acura ZDX (crossover SUV)
Acura CSX (compact sedan)
Acura TSX (compact sports sedan)
Acura RSX (sports coupe)
Acura CL (luxury coupe)
Acura TL (mid-size sports sedan)
Acura RL (full-size sedan)
Acura SLX (SUV)
Acura Vigor (mid-sized sedan)
Acura Integra (sports coupe and sedan)
Acura Legend (luxury sedan and coupe)
About Acura
Acura is the luxury and performance division of Japanese automaker Honda, based primarily in North America. The brand was launched in the United States and Canada on March 27, 1986, marketing luxury and performance automobiles. It was introduced to Hong Kong in 1991 (lasting until 2009), Mexico in 2004, China in 2006 (until 2022), Russia in 2014, Kuwait in 2015, and was also sold in Ukraine (until 2018). Honda's plan to introduce Acura to the Japanese domestic market (JDM) in 2008 was delayed, due to economic reasons, and later withheld as a result of the financial crisis of 2007–2008.
Acura was the first luxury division established by a Japanese automaker. The creation of Acura coincided with the introduction of a JDM Honda dealership sales channel, called Honda Clio, which sold luxury vehicles, joining previously established Honda Verno, followed by Honda Primo the following year. In its first few years of existence, Acura was among the best-selling luxury marques in the US, outselling established brands such as BMW and Mercedes-Benz. Though sales were down in the mid-to-late 1990s, the brand experienced a revival in the early 2000s, due to drastic redesigns and the introductions of new models.
In the late 1980s, the success of the company's first flagship vehicle, the Legend, inspired fellow Japanese automakers Toyota and Nissan to launch their own luxury brands, Lexus and Infiniti, respectively. The 1990 launch of the NSX, a mid-engine exotic sports car, offered a reliable and practical alternative to exotic European sports cars, and introduced Honda's VTEC variable valve timing system to the North American market. The 1993 Legend coupé featured Acura's first use of a six-speed manual transmission mated to a Type II engine. In the late 1990s, Acura produced a Type R version of its compact Integra, which featured a reduced curb weight, a stiffer and lower suspension, and a high-output VTEC engine.
In the early 2000s, Acura introduced new models, including the company's first all-original SUV, the MDX, and two models which replaced the Integra coupé and sedan, the RSX and TSX, respectively. Type-S versions of the RSX, CL, and TL were added to the brand's lineup during that decade. Acura's 2005 RL flagship introduced SH-AWD, a torque-vectoring all-wheel drive system. The 2007 RDX, a crossover SUV, featured the first North American use of a turbocharged Honda engine. A second generation NSX was launched in 2016 and features a twin-turbocharged mid-engine, a nine-speed dual-clutch transmission, and Sport Hybrid SH-AWD.